Watering Schedule
DAYS PER WEEK
Burbank is currently in Stage III of the Sustainable Water Use Ordinance. Stage III limits outdoor watering to two days a week on Tuesday, and Saturday from April to October. In the cooler months of November to March, outdoor watering is allowed on one day a week, on Saturdays.
Outdoor watering is allowed before 9 am or after 6 pm, up to 15 minutes per irrigation station.
Attended hand watering is allowed any day, before9 am or after 6 pm.
The Sustainable Water Use Ordinance does not apply to recycled water.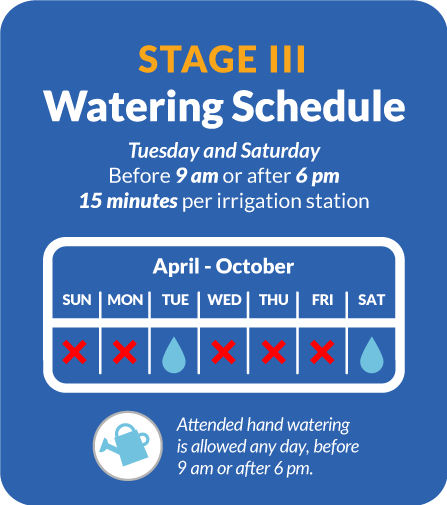 See What's Happening at Your Community-Owned Utility