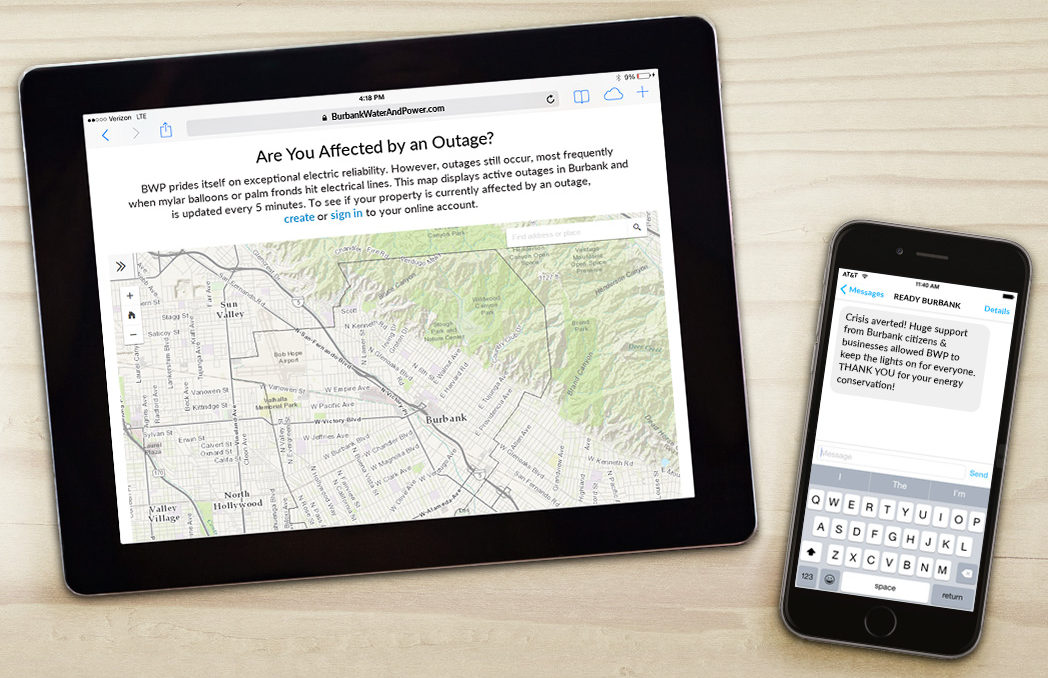 Power Outages
Find the latest information on an electric outage in your area, and get tips on how to prepare for a power outage.
How You Can Prepare for Outages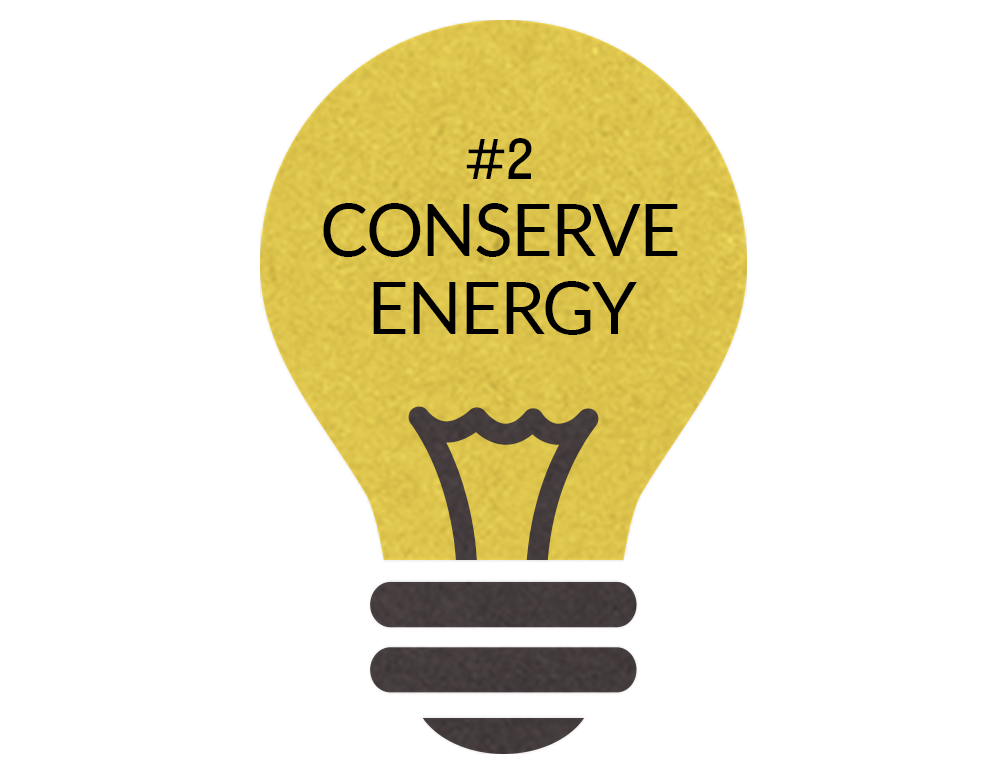 Conserve energy! For tips on how you can conserve energy, click here!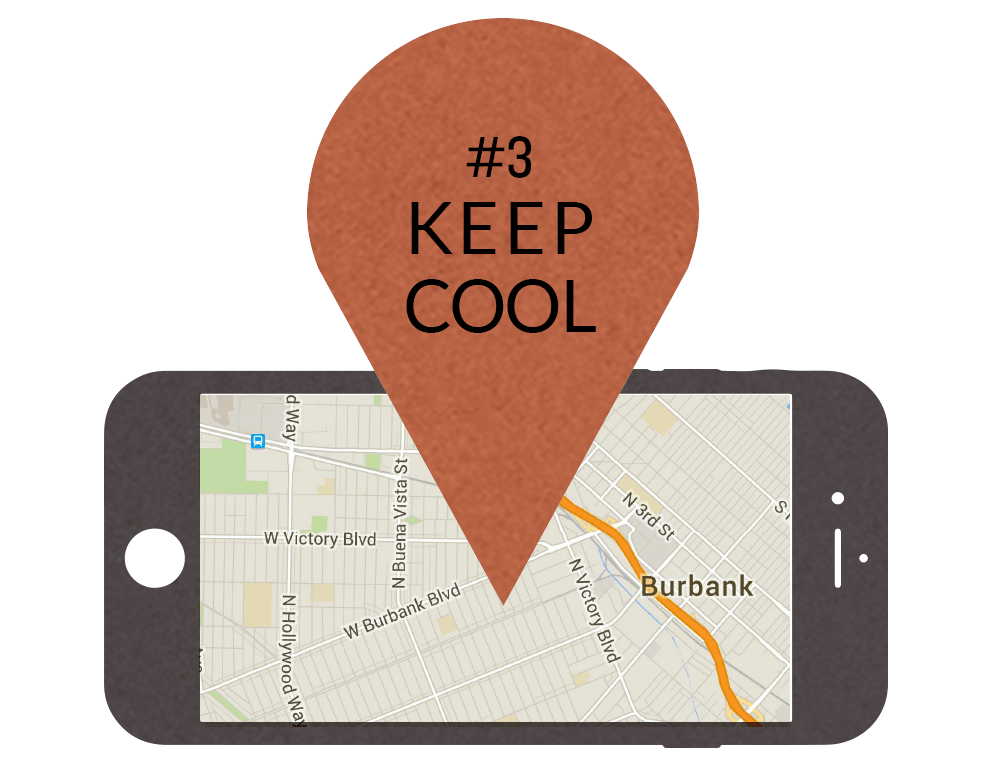 Find a cool place you can go in case of a prolonged outage on a hot day.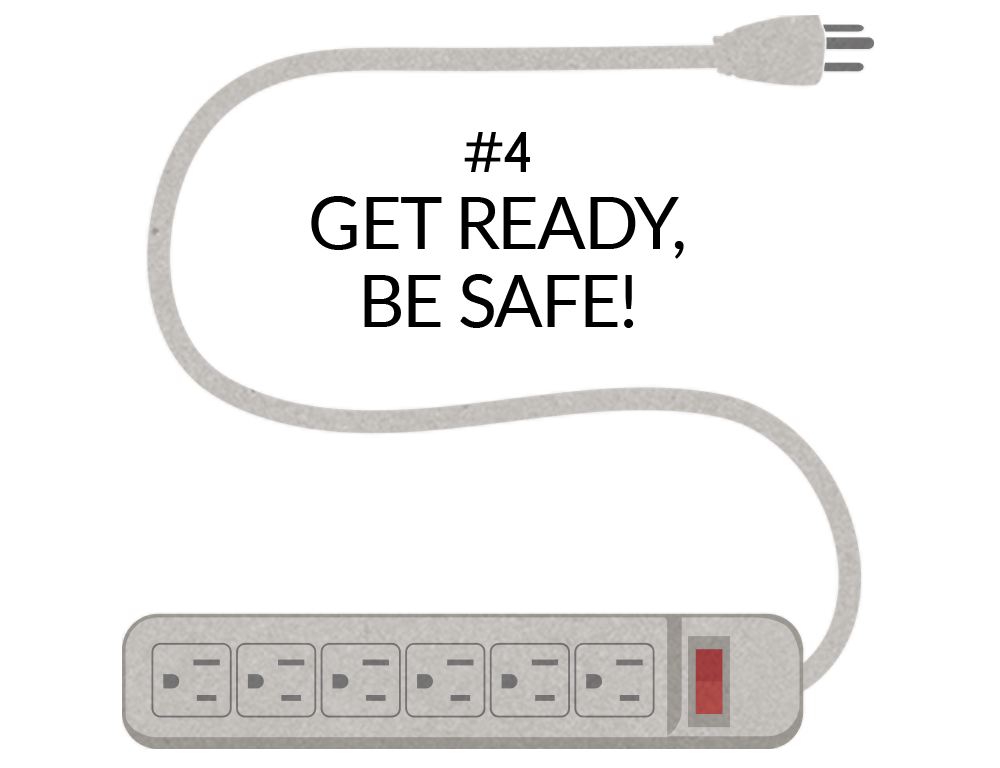 Get ready and be safe! Read these tips on how to prepare for outages.
Are You Affected by an Outage?
BWP prides itself on exceptional electric reliability. However, outages still occur, most frequently when mylar balloons or palm fronds hit electrical lines. This map displays active outages in Burbank and is updated every 5 minutes.
Report an Electrical Equipment Issue
Use our online form to report an issue with a powerline, streetlight, meter, or another electrical equipment issue in the City of Burbank.