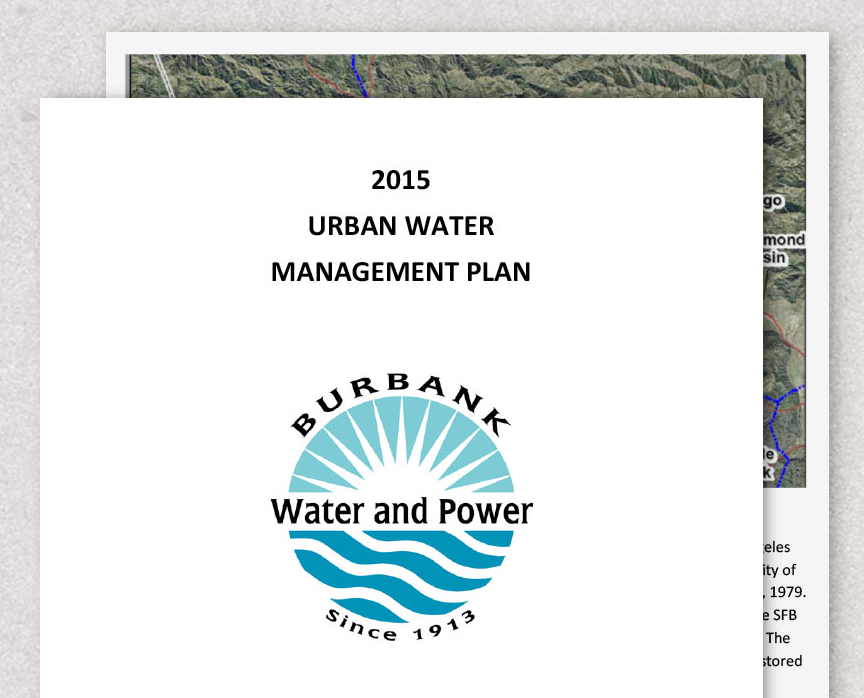 Water Management Plan
Want to know where Burbank will get its water over the next 25 years? The Urban Water Management Plan has the answer!
Urban Water Management Plan Update
The City of Burbank adopted its 2015 Urban Water Management Plan (UWMP) on June 14, 2016. Public involvement and comment was encouraged. California law specifically requires the water agency to submit or post on the web for public viewing a copy of the adopted 2015 UWMP no later than 30 days after adoption. This copy may be in an electronic format.
The 2015 Urban Water Management Plan Includes:
An assessment of past and future water supplies and demands, evaluation of the future reliability of our water supplies, information regarding water conservation and Demand Management Measures, a discussion of water recycling activities, report distribution system water loss, and contingency planning for water shortages.
Check Out the Final Urban Water Management Plan!
The final version of the Urban Water Management Plan that the Burbank City Council adopted can be found 
here!
 For more information, contact Matt Elsner, Principal Civil Engineer at (818) 238-3500.