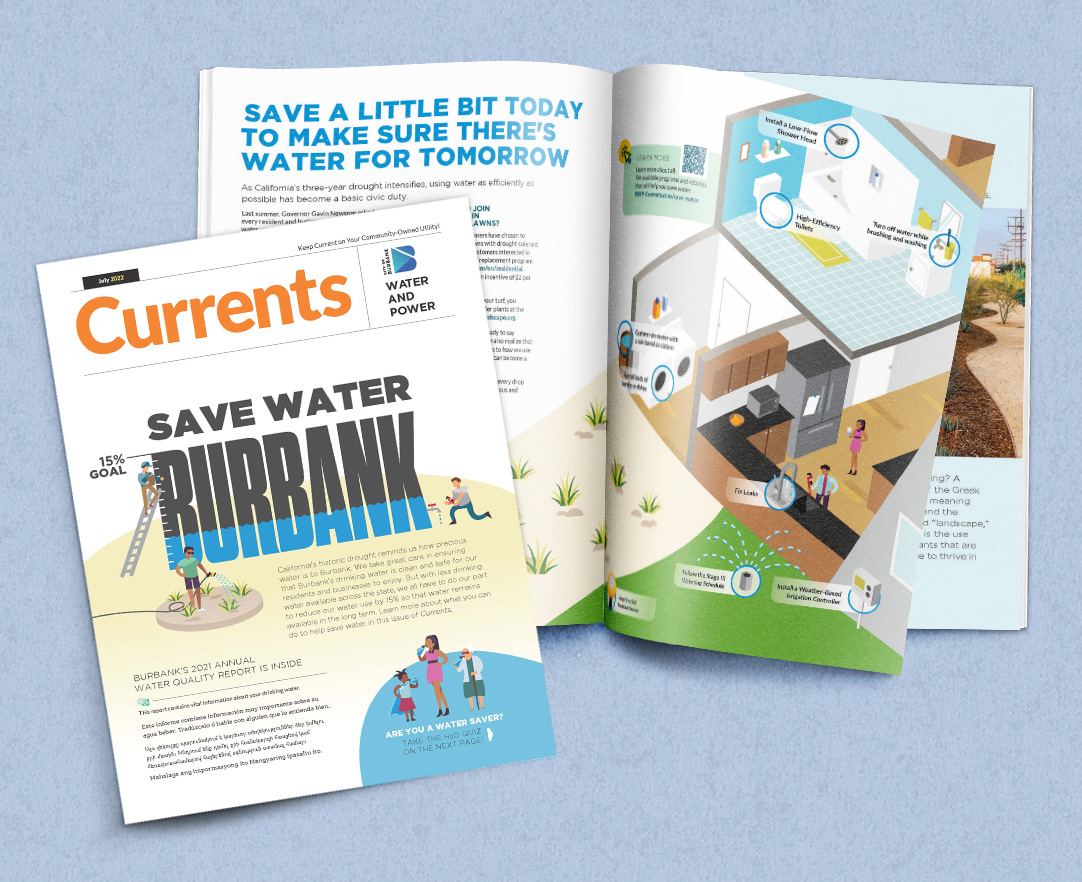 Save Water Burbank!
California's historic drought reminds us how precious water is to Burbank. We take great care in ensuring that Burbank's drinking water is clean and safe for our residents and businesses to enjoy. But with less drinking water available, we all have to do our part to reduce water use by 15%.
Learn more in Currents >
Read Currents Online
Get the latest information on what's happening at your community-owned utility and around the city of Burbank through the online version of Currents.
Last summer was tough. The Burbank community endured a lot — with a heat dome hitting Southern California during the middle of a temporary No Outdoor Watering restriction while the Metropolitan Water District (MWD) worked to repair a critical water pipeline that brings water from the Colorado River into the LA basin.

Past Issues of Currents
Read previous issues of BWP's print Currents Newsletter.