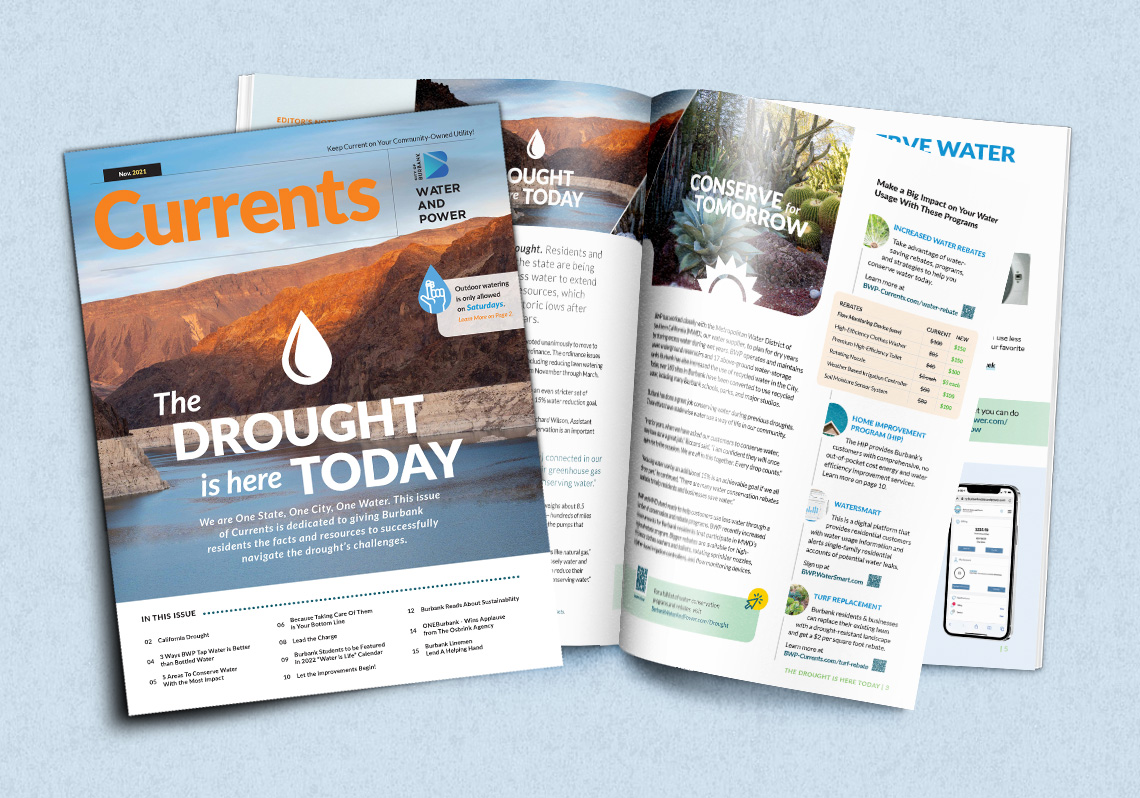 The Drought is Here Today
We are One State, One City, One Water. This issue of Currents is dedicated to giving Burbank residents the facts and resources to successfully navigate the drought's challenges.
Read Currents >
Read Currents Online
Get the latest information on what's happening at your community-owned utility and around the city of Burbank through the online version of Currents.
Our customers trust that what comes out of their tap every day is safe and clean for the ones they love. That has been BWP's water mission for over 110 years. Learn more about where Burbank's water comes from in the June 2021 online Currents.
COVID-19 turned our lives and our community upside down and inside out in 2020 and we all found ourselves in unfamiliar situations. See what BWP is doing to help our community recover from the pandemic in the February issue of online Currents.
Past Issues of Currents
Read previous issues of BWP's print Currents Newsletter.