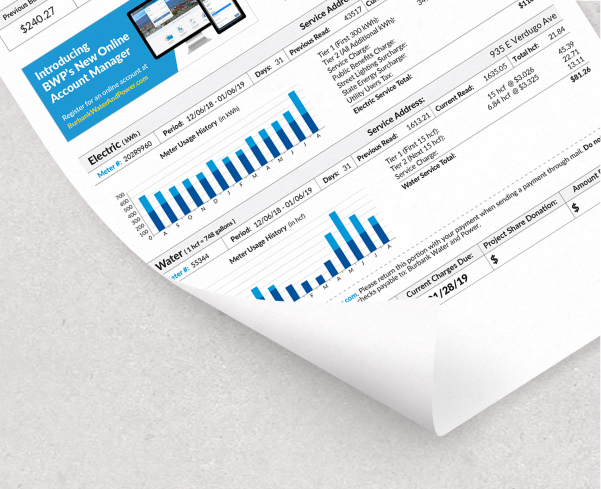 Understanding your bill
Your bill can be confusing if you see an unfamiliar term or chart. We're here to provide answers to your questions and give you a better understanding of what you're paying for.

See the information below for details on residential and commercial bills, when and how to pay your bill, special bill programs and services, and an explanation of terms.
New changes to your bill as of July 1, 2023
Enrolled in additional BWP bill services?
Your bill may look a little different if you are enrolled in additional BWP services like Budget Billing or Flashpay.